Projects developing – Union Square, Brick Lane and Shepherdess Walk
A number of projects that we have been involved with are progressing well through the construction stage.  Charles James Developments mixed use scheme on Brick Lane / Grimsby Street is very near completion.  AZ Urban Studio managed the planning process with architects Landolt and Brown in 2012. See project sheet for more details.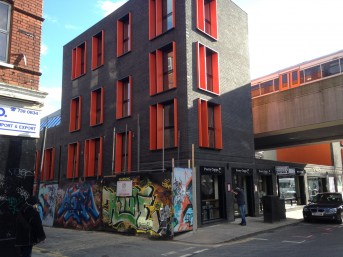 Mount Anvil, the new owners of the Union Square development (now rebranded 'Southside'), look like they are very near to completing a great set of buildings. AZ Urban Studio are no longer involved in this element of the project, but secured the original planning permission for this mixed use development at appeal, together with a series of subsequent modifications. We have also been retained to advise on the adjacent site and recently helped the owner to secure a new permission for 25,000 Ft of office accommodation. For further information on the Union Square project please see the project sheet.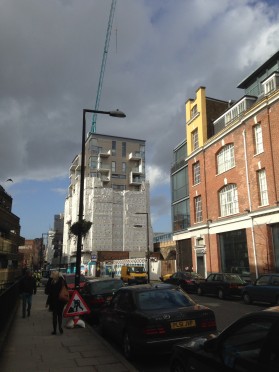 The contractors are now busy at work at 100 Shepherdess Walk. This residential development which AZ Urban Studio secured planning permission for is scheduled to be completed for developer Solidspace by January next year.